Since becoming a mom, I've become more lax in how I dress, and also more choosy at the same time. When I say lax, I mean that I don't have to dress up for work, and when I say choosy, I mean that I am super active with the girls and I want to be very comfortable.

Also, with being pregnant twice in the last few years, my body has fluctuated a lot, so elastic waistbands are definitely my friend. So I've tried to find nice pairs so I look like I'm wearing real pants but feel like I'm wearing sweatpants. It's a tricky line. :) For tops, I've said that I'm looking for high and low- high (enough) on the top so you can't see anything when I bend over and when my children yank on it, and low (enough) on the bottom so I don't have to worry about it hiking up when I bend over or am holding children. This is crucial because I am bending over/on the floor, or holding kids, a great majority of my day.

As I've gotten older, I've also learned to appreciate quality pieces because I will wear them more and they last longer. Sometimes more expensive is worth it if it will be a staple and last for years.

So, here are some of my favorite pieces. (That are somewhat recently new, so you can still actually buy them. I still have a few old favorites that I love so much, but they are pretty old so they aren't available anymore. I definitely don't shop that much to have all my clothes be that current!)

1. Gap Breathe V Neck Tee- I have 4 of these, and I am not ashamed. They are amazing- very comfortable, long enough, and the v neck is perfect and I don't have to wear a tank underneath.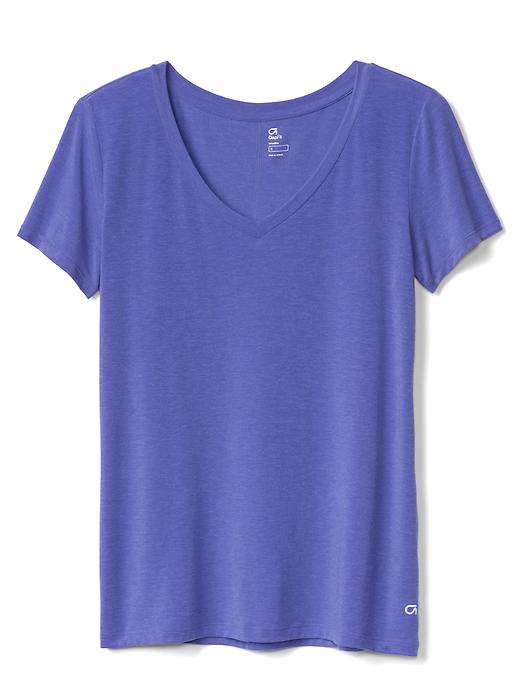 2.
Nike Sportswear Gym Vintage Hoodie
- This was a recent purchase and I am confident it will be a favorite. Everyone needs a classic gray zip up. The arms are nice and long (something I sometimes struggle to find), and it's very soft. I like wearing zip-ups much more than a regular sweatshirt.
3.
Old Navy Go-Dry Semi Fitted Woven Tapered Pants
- These are another recent purchase that I love. They are "nice sweatpants" so I don't feel bad wearing them out. They have an elastic waistband (perfect since I recently had twins), and they are the go dry material so they are easy to wipe spit up off of. Win.
5.
Reef Black Stargazer Sandals
- Black flip-flops are a staple, and these fit the bill. I like the subtle glitter, and they are super comfy to walk in.
6.
Athleta Trekkie Jogger
- I have had two pairs of these for a couple years (navy and dark green), and they are a go-to pant for sure. Very comfortable, and easy to dress down or dress a tad nicer.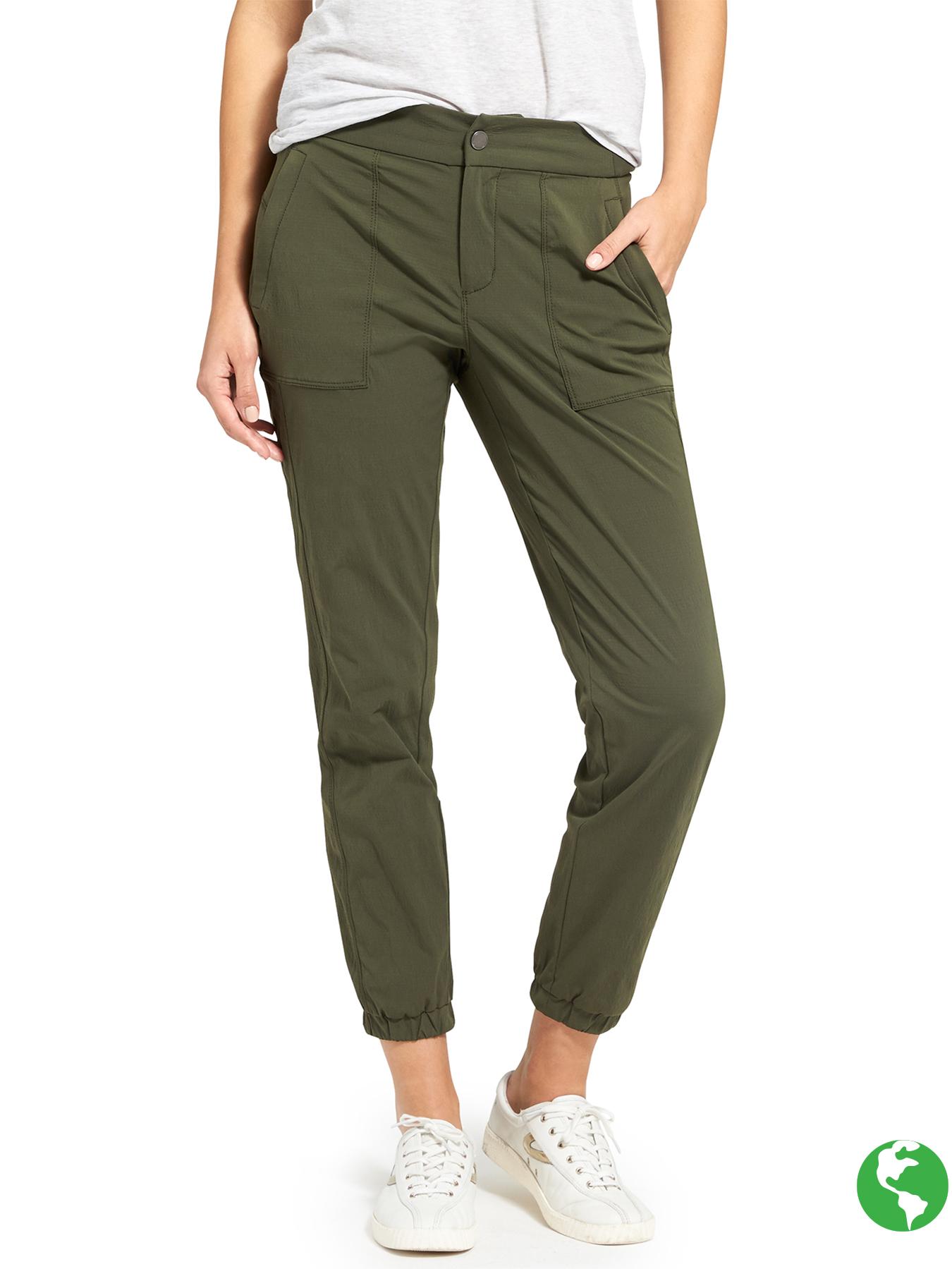 7.
Athleta Batik Ankle Pant
- These were an after twin gift, and I have loved them so far. They are elastic in the back, drawstring in the front, so very comfy for postpartum. I like the subtle pattern on them too- a bit different but not too wild.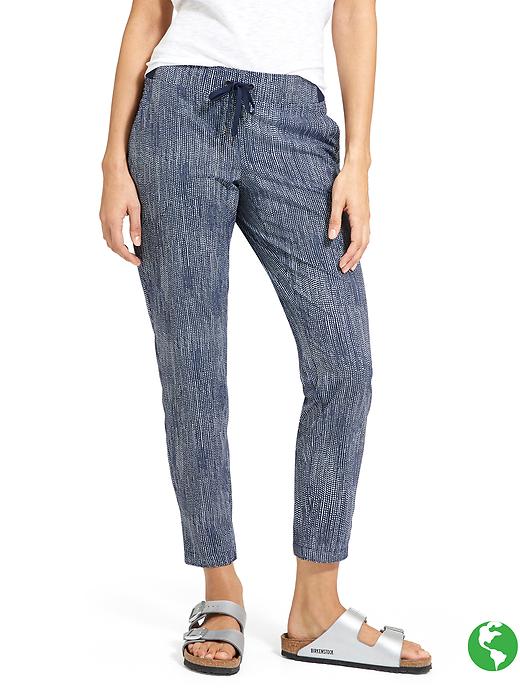 If you have any favorite items I should know about, let me know!